Dan Higgins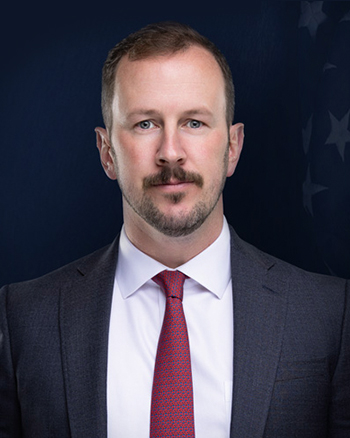 Attorney
dhiggins@cwucmj.com
404-369-7906
Prior to joining Capovilla & Williams, Dan served 10 years in the United States Army in a variety of leadership positions in the infantry and special operations. Dan served as a Sniper Team Leader, a Rifle Platoon Leader, and a Logistics Officer in units such as the 3rd Infantry Division, the 4th Infantry Division, the 75th Ranger Regiment, and 19th Special Forces Group.
Throughout his military career, Dan was entrusted to lead complex and dynamic national security missions in combat with little supervision or guidance. This included working in an intimate operational capacity with intelligence community partners and tier-one counter-terrorism units such as Delta Force and SEAL Team Six.  While deployed, Dan led a counter-sniper element assigned to an interagency task force to protect Saddam Hussein during his trial, engaged in targeted operations against terrorist networks across multiple continents, and put some of the first troops and equipment on the ground in Syria to defeat ISIS.
Dan earned his Juris Doctorate from the Mercer University School of Law, a Master of Arts in International Relations from the University of San Diego, and a Bachelor of Arts in Political Science from Pepperdine University. While in law school, he founded and led the Mercer Law Criminal Defense Association and worked for the Fulton County Public Defender's Office and the Federal Defenders of the Middle District of Georgia.
Admissions
Georgia
All Military Courts
Education
Mercer University School of Law, J.D.

Founder & Former President, Mercer Law Criminal Defense Association

University of San Diego, M.A. – International Relations
Pepperdine University, B.A. – Political Science
Graduate of U.S. Army Sniper School, Ranger School, and Airborne School
Honors & Awards
Combat Infantry Badge
Ranger Tab
ARCOM
AAM
GCM
Iraq Campaign Medal
GWOTEM
GWOTSM
NDSM